Cable assembly
We have been assembling cables for over 30 years. From simple connecting cables to complete cable harnesses, we make it all. By now, our cable assemblies have found their way into many sectors. From military, healthcare, aviation, road and tunnel construction, machine construction to consumer electronics. The possibilities are endless.

Conflict Minerals Policy

Suppliers are expected to comply with VZA Cables' Conflict Minerals policy.
Read our Conflict Minerals Policy 2020 here.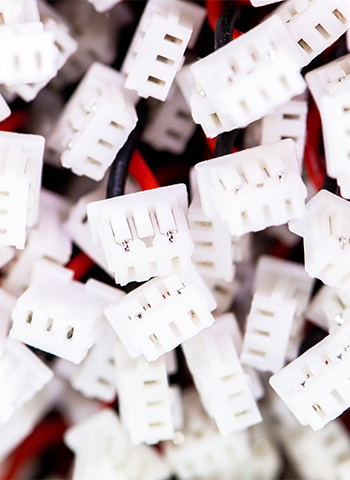 Everything is possible with cable assembly
Power or control cables, zero halogen or resistant against hazardous substances or high temperatures. Flexible or rigid, with UL certification, flat cables, anything is possible. If you are not sure which cable assembly you need, we are happy to help you.
Not linked to brands
Since we are not linked to any brands, we can combine cables and connectors by different manufacturers. That way, we offer the best quality at the lowest price and with the shortest delivery times.
VZA-Cables: for cables and assembly
Thanks to our extensive experience in the field of cable assembly and widespread contacts across the globe, we can offer cable assembly services at highly competitive prices. By tactically distributing the assembly process of cables and wires over multiple production locations, we always have a fitting solution for you when it comes to the price/delivery time ratio.
It is also possible to place blanket orders with us. We make sure we have items in stock in our Dutch warehouse at all times, which means we can always deliver within 24 hours – or faster, if necessary. This way, your warehouse stock stays low, which saves you money and space. This also allows you to benefit from a low unit price thanks to the large order amount in the blanket order. And to top it all off, we guarantee punctual delivery.