VZA-Cables: for cables and assembly
Wire and cable assembly: competitive prices, short delivery times

Thanks to our extensive experience in the field of cable assembly and widespread contacts across the globe, we can offer cable assembly services at highly competitive prices. By tactically distributing the assembly process of cables and wires over multiple production locations, we always have a fitting solution for you when it comes to the price/delivery time ratio.
It is also possible to place blanket orders with us. We make sure we have items in stock in our Dutch warehouse at all times, which means we can always deliver within 24 hours – or faster, if necessary. This way, your warehouse stock stays low, which saves you money and space. This also allows you to benefit from a low unit price thanks to the large order amount in the blanket order. And to top it all off, we guarantee punctual delivery.
Assembly
We have been assembling cables for over 30 years. From simple connecting cables to complete cable harnesses, we make it all. By now, our cable assemblies have found their way into many sectors. From military, healthcare, aviation, road and tunnel construction, machine construction to consumer electronics. The possibilities are endless.

We assemble anything, from connection cords to cable harnesses.
Custom products
Our main activity is the assembly of customer-specific cable and wire assemblies. Do you need a cable for your application? Send us a drawing, sample or description, and we will make it for you.

We specialise in large batches. We can offer you the ease and convenience of a local supplier, combined with the prices of overseas production.
We are the right supplier for your project!
Solutions
Are you running into problems in the development of your product? Or do you have specific wishes for your product or specific characteristics in mind that the current components are not quite suitable for?
We are ready with advice and services and are happy to help you look into the possibilities to raise your product to a higher level.
We will help you with your project!
We strive to offer the best possible quality. Both our wire and cable assembly, loose connectors, power supplies and standard cables are carefully checked at every production location. Through our quality management system, we make sure than any mistakes are detected as soon as possible, solved and prevented in future.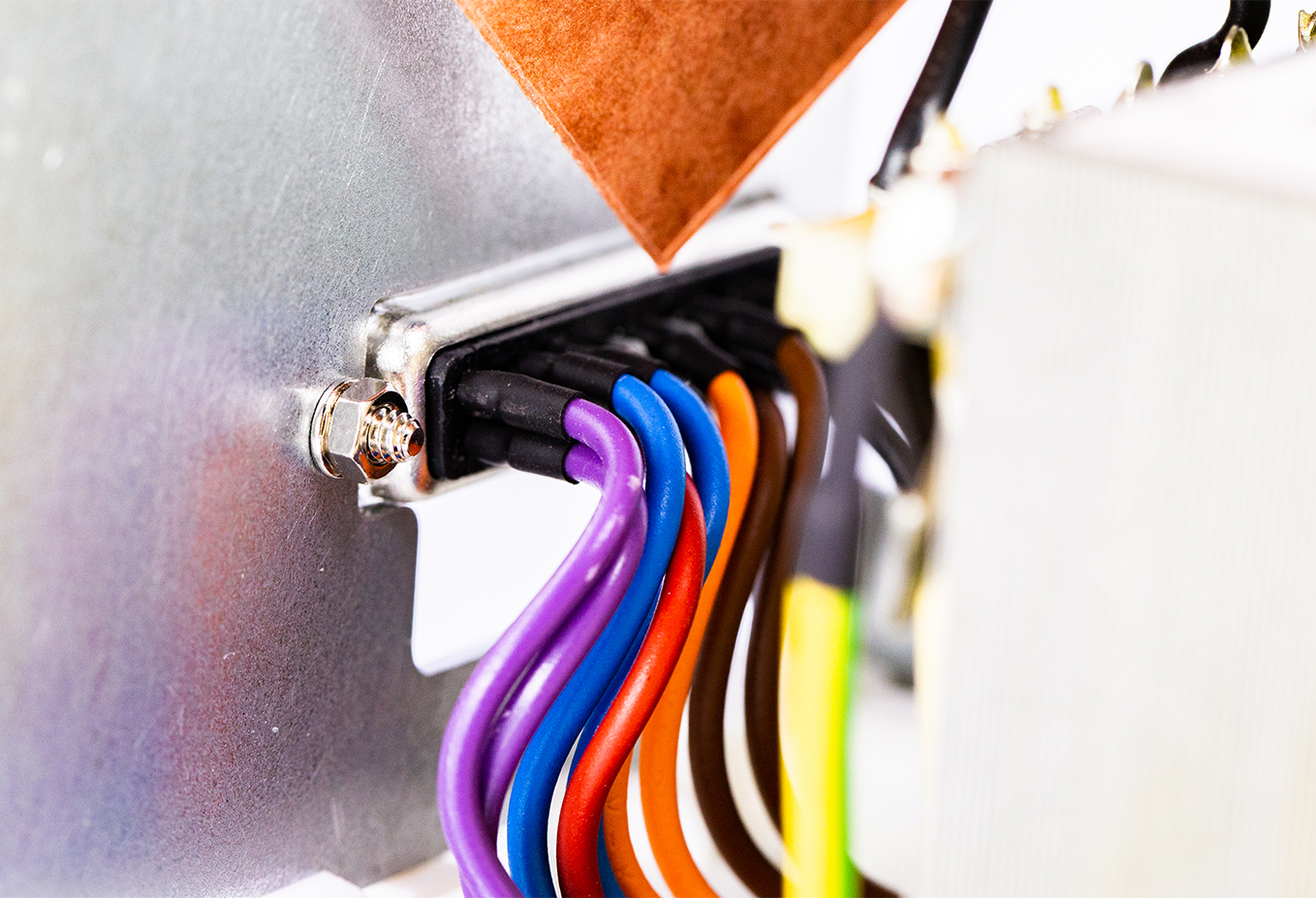 Any desired amount: from 1 to …
Because we have access to multiple production locations, we can help you with any desired amount. From a single prototype to real volume productions of hundreds of thousands of cable assemblies, from one contact strip to a pallet full of connectors, we can deliver it all.
By cleverly using the advantages of each production facility, we can also offer any amount at the right price. No need to go to China for large amounts, since we are just as budget-friendly for your assemblies or cable components. We fully unburden you.